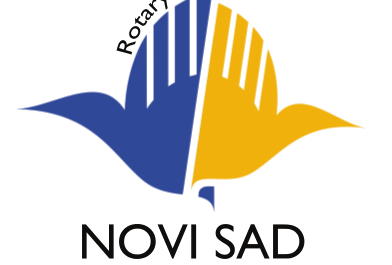 Rotary Club Novi Sad – Dunav was founded in 2005, and its godfather – mentoring club was Rotary Club Novi Sad.
The first president of Rotary Club was Ljiljana Zumbulović. Since then until this day the presidents were: Vojkan Vuletić, Vlastimir Vuković, Natalija Marko, Siniša Soro, Vesna Latinović, Milan Dimitrić, Marin Barjaktarović, Marko Putnik, Dinko Gruhonjić and Tibor Klozi.
In the history of the Club we have implemented a number of actions: watches and sticks for the blind and visually impaired, medical devices for the Children's Hospital in Novi Sad, air conditioning systems and equipment for the maternity ward in Novi Sad, the printing for the blind and visually impaired, special beds for care of patients of the Home for people with disabilities in Stara Moravica next to Backa Topola; we helped revitalise drinking water of Fruska Gora, helped the Novi Sad Theatre, young roboticists, Forum for new dance of the Serbian National Theatre, Home for children and young with disabilities in Veternik, and we also provided a great assistance to citizens who were affected by severe floods in 2014 …
Rotary club Novi Sad – Dunav during the year implements several actions, with a focus on our traditional cooking contest Rotary ("Rotary Food Contest"), which is held every Rotary year, on the second Saturday in June. Since the Rotary year of 2013/2014 we established the fall campaign Night talents ("Rotary Talent Night"), which is dedicated primarily to young and talented people, who are in Serbia, unfortunately, very often on the margins of the society.
Rotary club Novi Sad – Dunav fraternized so far the Rotary Club of Subotica, Rotary Club Beograd – Metropolitan, the Rotary Club of Ruse – Danube from Bulgaria, Rotary Club of Szeged – Tisza in Hungary, the Rotary Club Čatež from Slovenia …
All our former presidents have won the prestigious Rotarian award "Paul Harris". Many of our members were and still are members of the district leadership team.
We are proud to selflessly serve the local community in accordance with the primary motto of the Rotary movement.